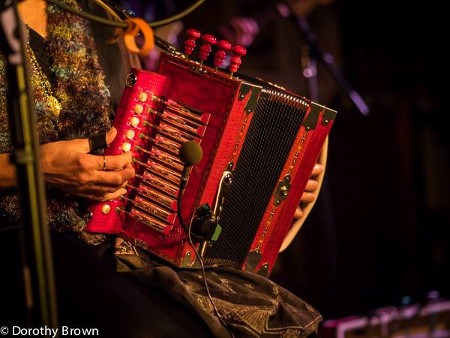 2020 Calendar
Jan 10 (8-10 PM) Caffe Chiave (Berkeley, CA)
Jan 14 (8:30-11 PM) Cajun-Creole Dance at Ashkenaz! (Berkeley) Dance lesson at 8
Feb 2 (10 AM-2 PM) Kensington (CA) Farmers' Market
Feb 16 (5-7 PM) Mr C's & Lizzie's Cajun Cafe (1254 Solano, Albany CA)

March 8 (3-4 PM) Cajun Jam, BOTMC Spring Situation, Freight & Salvage (Berkeley)
March 8 (5-7:30 PM) Mr C's & Lizzie's Cajun Cafe POSTPONED TO MARCH 22
March 15 (9:30 AM-1:30 PM) Fort Mason Farmers' Market (SF) CANCELLED
March 22 (4-6:30 PM) Mr C's & Lizzie's Cajun Cafe (1254 Solano, Albany CA) CANCELLED
March 29 (9 AM-1 PM) Mountain View Farmers' Market CANCELLED
April 5 Private Party at local winery CANCELLED
April 21 (8:30-11 PM) Cajun-Creole Dance at Ashkenaz! (Berkeley) CANCELLED
***UNTIL FURTHER NOTICE ALL GIGS CANCELLED DUE TO THE CORONAVIRUS PANDEMIC***
In the meantime, Blair and Steve (accordionist and fiddler) are continuing to play on their front porch every day from 4-5 PM. The neighbors seem to enjoy it and so do they! If you happen to live in their neighborhood, you might hear them when you pass by.
Another way to hear this down-home duo: Go to the Sauce Piquante page on Facebook:
https://www.facebook.com/SaucePiquanteBand/
They will be posting a "tune of the day" from their front porch sessions every evening!
Stay safe, everyone! We will all get through this!